Nominate your favorite Mom on #SSGiving
Nominate your favorite Mom on #SSGiving
The Mompact Virtual Giving Tree
It's a long time between Decembers and, for many people, the holidays are the only times gifts are received.
Wouldn't a little gift be nice NOW?
In the spirit of holiday giving trees, we've set up a virtual one. You can register someone you know, a preschool that needs a little help, or even yourself for a little gift. Simply fill out a virtual "tag" for the tree by August 7th.
Starting on August 10th, Mompact businesses, Boogie Wipes and other generous Mompact fans will select tags and ship gifts. Want to contribute and be a giving angel to another mom? You can do that too by registering here.
Spirit of Giving Projects and Twitter Party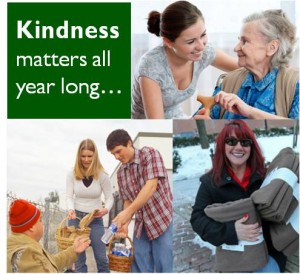 Giving shouldn't just happen around the holidays! We encourage everyone to consider participating in local giving or service opportunities. Volunteer at a soup kitchen, visit a nursing home, perform random acts of kindness, or organize a group in your community to serve together.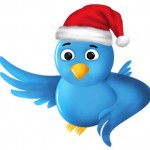 We'll be providing simple ideas, printables, blog posts, and lots of support. Let's share ideas and bring some peace and joy to others!
We'll have a Mompact #SSGiving Twitter party to discuss ways we can give all year and share stories about local projects. And, of course, there will be lots of fun prizes and gifts for participants.
Pre-Register here to participate in the Twitter party and automatically be entered for bonus prize bundles.
Sales, Deals, "Doorbusters" and GIVEAWAYS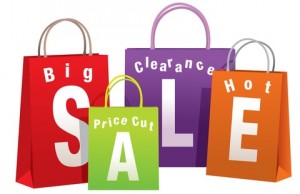 It's kind of like Black Friday – in July! During the week of August 11-15, Mompact mom businesses will offer promotional codes for big discounts, post special discounted bundles, and hold big sales and Giveaways.
Be sure to sign up for notifications so you don't miss the deals!
Pregnant Again?
Every Pregnancy's different! here's a CuddleCloth mom's take on her second pregnancy

There is something I need to confess about this pregnancy: It sucks!!!
All I do is cry. And complain. And cry because I complain. And complain because I can't stop crying.
On any random afternoon, it's probable that I've either just finished crying or am about to. In summary, my eyes hurt and my husband thinks I'm crazy. The worst part is that most of the time I have no idea what I'm crying about.
I'm just making loud noises while tears pour from my tired eyes.
When we set out to make another poop-machine, I looked forward to being big and round again, and why wouldn't I?
Being pregnant the first time was amazing!!
When you're pregnant with your first you have plenty of time to enjoy your new body. You get to catnap when you're able/want to and get to bask in the spotlight.
You're scared and excited because you don't know what to expect, but mostly you're excited. Your house stays clean after you've cleaned it. You still go out with friends and have sexy date nights with your hubby---enjoying the time you spend getting ready, making sure to shave your legs and apply your makeup, stopping to admire your growing boobs and curvier shape. You have time to do yoga, get prenatal massages, and enjoy that everyone fusses over your comfort.
You actually glow.
Even your husband is so excited about the first baby that he willing gets up in the middle of the night to get whatever crazy craving you have. He caters to your every whim and eagerly listens as you tell him about the changes your body is going through. You secretly spend an unlimited amount of time daydreaming about being the perfect well-dressed mom with the perfect well-mannered child.
The second time isn't so glamorous....
You're exhausted from taking care of the first while preparing for the second. You're scared out of your mind because you still have war-like flashbacks of the round-the-clock feedings, sleepless nights, leaky boobs with cracked nipples, and feeling of helplessness you felt all the time.
It takes a week to clean the house, and usually 10 minutes after finishing you find a clump of dog hair on the floor or a freaking cheerio on the couch... Both of which send you to the edge of a meltdown.
IF... IF!!! a date night is at all possible you spend approximately five minutes to wipe what smells, change into a clean shirt and decide to carry your makeup to the car only to argue about where to go, then rush through dinner because the first-born's bedtime came faster than you planned. Your body, while beautiful and pregnant, is a little looser and lumpier than before. You intended to exercise, like you did with the first, but all you've done in four and a half months is sit on a yoga ball.
This time, your husband, while still excited to feed another mouth, is tired (and horrified) of your hormones and cravings. Finally, you spend a few moments everyday to be sad over the fact that reality is pushing you further away from the person you [think you] want to be.
In all fairness, some of this may be slightly exaggerated (after all, I am pregnant), but the moral of the story is that I'm sad, and I'm sad about being sad, and I need to learn to not stress over the little things or events that are seven months away and out of my control and realize that everything will be alright. As soon as baby number 2 is born, all of these fears and frustrations will vanish as soon as I hold my new tiny miracle.
Author, Kristin Masson
A Bath Story for New Moms
What a wonderful baby shower your friends gave you! All that really cool gear, wow! So many sweet shower gifts and baskets you received from loving friends and family. One DIY baby shower gift was beautiful! It's overwhelming! Later that week, you go to the beach to reflect on the forever changes that are taking shape in your life. How will you manage it all?
DIY Unique Baby Shower Gift Ideas
If you're anything like me, you often scroll on Facebook, just waiting in anticipation for the inevitable news: a new baby. New babies mean baby showers. What do you do? You're all out of baby shower gift ideas, there's nothing lying around the house you can make look convincingly new, and you probably won't even come up with a unique baby shower gift with all the other baby shower attendees flinging unimaginative baby car seats and baby cribs with abandon. You guess you could settle for some Huggies, but that's just unimaginative also. But all hope is not yet lost. You can create a unique diy baby shower gift basket, but what do you put in it? For those looking for unique diy baby shower gift basket ideas, Cuddlecloth delivers a solution in the form of hooded towels for kids that moms can use to dry off their babies with only one hand while themselves keeping dry. It's a sure bet that none of your friends will think of that idea.
The Great Holiday Gift Hunt Giveaway is ON!
Find the gift on our website to enter our gift hunt giveaway!
As a parent, you are always searching for something; shoes, a favorite toy / blanket, peace and quiet or a product to help make your life easier. Well, these mom-inventors who all create great products just sponsored The Great Holiday Gift Hunt Giveaway making searching for something Fun and Free!
Cuddlecloth, has partnered with Oops Sheet, Le Bibble, Baby Jack Blankets The Diaper Clutch, and Lalabye Baby to give you some great baby products to WIN.
All you have to do is find the Gift on each individual website (links above) and enter below to win! Good luck and happy holiday hunting!
*Contest begins on December 9, 2013 and ends on December 15, 2013 at 11:59EST. Enter to Win http://bit.ly/1f2ije3
---
Holiday Gift Guide by Moms; Gifts for Moms ... Dads, Baby and Kids!
We are very proud and honored to be a part of this seasonal promotion! Christmas is just around the corner. CuddleCloth® is thrilled to be included in this awesome Holiday Gift Guide. You will find some really unique gifts that will put a smile on someones face! It's never to early to start your shopping! Click on the image to check it out. Oh, and look for the discount codes! Happy Shopping!
Products included from these mom inspired Brands;
Bobbee
,
Hello Beach
,
NOBLO
,
Twooth Timer,
Swimzip
,
Sand Gone
,
Babee Covee,
Diaper Clutch,
Parking Pal Magnet
,
Kiddo Tags
,
Refresh-a-Baby
,
Baby Jack Blankets Sensory Tag Blankets
,
Simply Charmed
,
Lilly Bit Uptown Diaper Clutch
,
Lovey's Tushi Stick
,
Buddha Bunz
,
Lalabye Baby
,
I Like Book
,
Le Bibble
,
Accessory Connectz
,
SmartSeat Chair Protectors
,
Psi Bands
,
Tivoli Couture
,
Couture Clip
, S
cratch & Grain Baking Co
,
The Quick Split,
CuddleCloth
---
KiddoTags 10K fan $1,000 giveaway
We're so excited that we are one of 30 companies participating in Kiddo Tags HUGE 10,000 Facebook Fan Celebration. We're giving away a Cuddlecloth baby bath towel gift set designed for baby's safety.
Total prize bundle is worth over $1, 000! Go check it out and good luck! #kiddotags10k #cuddlecloth #hoodedbathtowel for #baby'ssafety http://bit.ly/17NaVNu
A Yellow Circles #Sensory Tab Blanket from Baby Jack Blankets
You can win a Cuddlecloth baby bath towel gift set along with many other mom invented and owned Products
Original bogg™ bag – the best beach bag ever – a bag large enough to carry everything, that won't fall over and spill, and that can be rinsed at the end of the day! (ARV $60)
Pod 2-pack from the buti-bag co includes two durable yet thin and flexible EVA plastic pods with center zipper for easy dispensing. Now even softer to the touch with a silver metal zipper head which glides more easily on the zipper. (ARV $22)
A Cuddlecloth® bath towel designed for baby's safety gift set which includes 1-45" x 30" CuddleCloth® and a matching 9" CuddleRound™ washcloth in a reusable vinyl and organza gift bag. (ARV $39.95)
4-pack of Joe Jackets (summer 2013 collection) – these lightweight, cushy, tapered drink insulator sleeves are the personal style statements every polished, eco-conscious gal needs. (ARV $28)
Bib n Burp and Wrap n Pack from mommapia…creating products to simplify your life & your diaper bag! (ARV $36.00)
Pink NoBlo - a simple to use beach umbrella anchor. (ARV :$16.50)
A Twin or Double size Oops! Sheet™ – a line of waterproof cotton mattress protectors for night-time potty training and occasional oopses. (ARV up to $90)
Parking Pal Bundle Package – Keep your kids safe and well-behaved with our fun products. (ARV $20)
PooPoose Wiggle Free Diaper Changing Pad – a high quality changing pad that keeps wiggly babies still, making changing diapers easier, faster, cleaner, and safer. (ARV $49.99)
12 "Boutique" themed magnetic wine charms work on any type of glass, keeping your drink unique! (ARV $28)
Aqua organic pointelle cotton binkie & toy holder gift set – Couture Clip is a modern, luxury line of binkie & toy holders designed for the stylish baby (ARV $40)
$24 gift certificate to The Diaper Clutch – a mom-invented diapers and wipes carrying case that is the first and only to feature a unique easy-access window to your wipes!
Baby Dipper bowl set in pink or blue – invented by a mom of two sets of twins, means easy one-handed feeding for parents feeding infants and for toddlers learning to feed themselves! (ARV $11.99)
Bobee wall-mounted diaper & wipe dispenser made in the USA – keeps diapers & wipes up and out of the way & can be customized to match room decor. (ARV $39.99)
One box Cool Caps, one box Cool Straws, one fitness inspired pint glass, one box Slim Snacks – Make healthy habits more fun with GreenPaxx, Eco-friendly reusable accessories (ARV $42)
Hello Beach – Inspired by shell-collecting kids, our darling beachcomber bags are perfect for exploring coastal shores collecting treasures or rocks along the seaside or lake. (ARV $26.99)
Liv and Lily $40 GC (via email) – a celebrity coveted luxury brand of children's accessories.
9″ Roses are Red Pad with Damask Dot pad Wrapper – (ARV $12.21)
Set of Psi Bands – acupressure wristbands for the relief of nausea due to morning sickness, motion sickness, chemotherapy and anesthesia. (ARV $15)
The Quick Split® – a portable food cutter with a cover for baby and toddler feeding – instantly cut your kids' food into safe, bite size pieces when you (ARV $15)
8 oz Sand Gone – a dry powder that when applied to sandy parts of your body removes the sand leaving your skin soft and smooth. (ARV $12.95)
4 undyed/unscented wool dryer balls from Buddha Bunz – 100% wool sourced from small farms in North America which speed up dry time, soften and reduce static, and when scented leave laundry with a fresh all natural scent. (ARV $32)
Pampers Kandoo Line of Kid Friendly products – Handsoap, Shampoo, Body Wash and Hand Sanitizer specifically designed to help children get clean on their own. (ARV $15
Here is the link! Tell all of your friends and familes about these useful, inventive products created by moms for moms & dads!
All of us are Mom owned and Operated Businesses
http://www.wyominggirlcoastiewife.com/2013/09/kiddo-tags-huge-10000-fan-giveaway.html
---
Baby & Toddler Essentials Giveaway: Week One Oops! Undies Pre-Launch Giveaway Extravaganza
The Countdown is ON… Oops! Undies Waterproof Bamboo Kids Underwear are coming soon! To celebrate, we are having four weeks of *amazing* Giveaways.
Week One is Hosted by A Mom's Take and can be found here.
Prizes and Sponsoring Brands are:
Week One: Baby & Toddler Essentials – Oops! Undies Pre-Launch Giveaway Extravaganza -- Good Luck!! Stay tuned for next week's exciting Giveaway… Want to be notified of upcoming Giveaways and Oops! Undies Launch? Priority Notice Email List Sign Up is here.
This entry was posted in
Oops! Undies Pre-Launch Giveaway Extravaganza
and tagged
baby
,
baby dipper bowl
,
Baby Jack blankets
,
cuddlecloth
,
essentials
,
free
,
giveaway
,
Kids
,
le bibble
,
mommapia
,
Oops! Sheet
,
oops! undies
,
rock-a-thigh baby
,
toddler
,
underwear
,
Waterproof
,
wee urban
,
win
. Bookmark the
permalink
.
---
Heat in South Florida
South Florida means Heat and I don't mean our champs! It is so hot this time of year that I swear the next time I drive, I'm gonna air condition the car before I start driving. It takes ten minutes to cool the interior off.
Cuddlecloth sales are also heating up and want to do a give away for a Cuddlecloth® hands free baby bath towel gift set and a Cuddletote™ 4 in one hooded beach towel. All you have to do is fill out the contact form, like our CuddleCloth facebook page and tell me about your best "heat" memory or story.
My story is that when we were small, Dad used to fill up our backyard wading pool (the one with metal seats). He though he could relax and cool off. NOT! We jumped all over him, splashing and pretending that he was a monster in the pool!
So now write and post your story, on our CuddleCloth Facebook page, or on our website. The winner will be announced August 1st!
---
Happy 150th Birthday, West Virginia
Are you still thinking about getting away from the same old same old. Head to the hills! West Virginia is one of the most affordable places for families to vacation. You can discover many wonders and lots of history, from these ancient mountains.
Ok, I am partial because you see, I am a Mountaineer. Hometown is Huntington and I'm a Marshall University graduate. Today, I'm a Florida transplant so every time I go home, I get to experience my state as a tourist.
My brother, Ted, is a great tour guide for us because he finds all of these cool nooks and cranny's that most people have no idea are there. His secret is exploring and talking to the locals. Contrary to being depicted as quarrelsome and angry, most folks are very friendly and helpful, They'd love to tell you about the slice of heaven they live in.

---